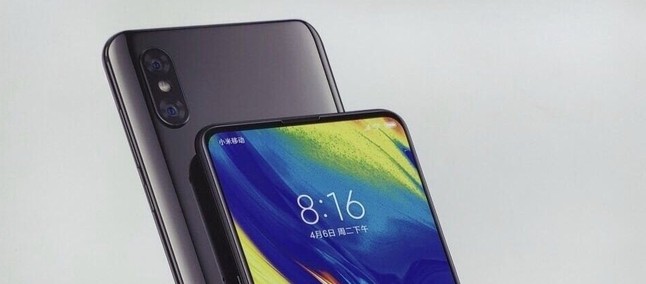 After Qualcomm confirms that (so far) 19 smartphone manufacturers are committed to launching smartphones with support for 5G network in 2019, it has been confirmed that the company expects at least two handsets supporting the next generation of mobile networks this year. And with the official announcement of the Mi Mix 3 , more and more details emerge highlighting the hardware of the device.
After leaking details last week about its design and one of the main camera features , the device was widely advertised in new teasers by Xiaomi. Including one published this Tuesday(23).
But now new information has just come out highlighting the design and part of the specs of one of the top smartphones of the year!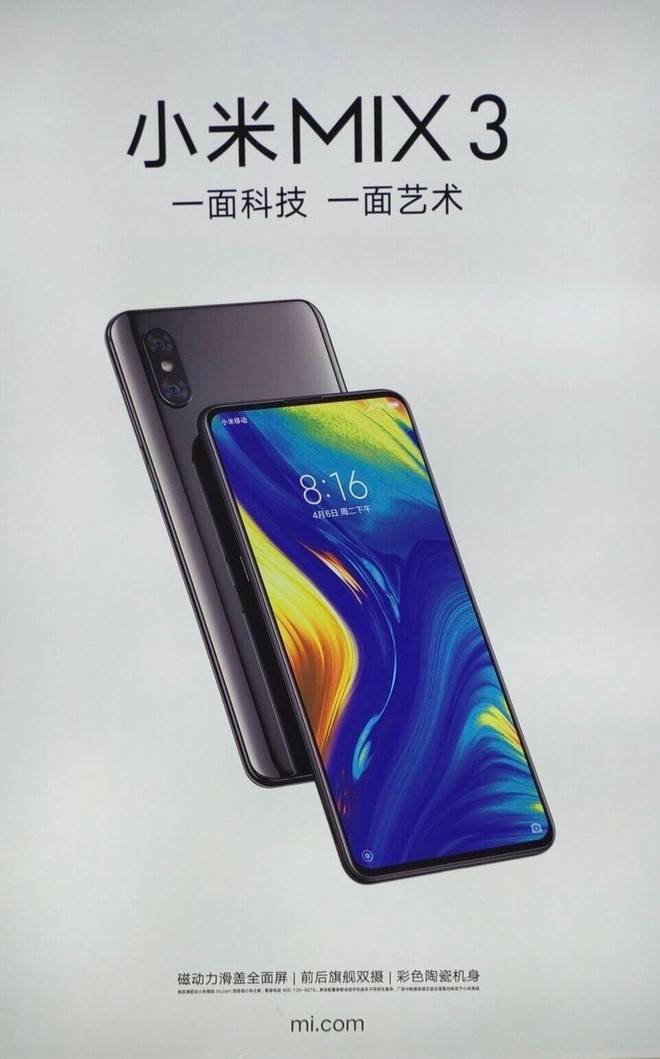 The image above was published on Twitter by the renowned leaker Ben Geskin, and in it we can check what will most likely be the final design of Mi Mix 3.
It is possible to see that the device does not have a visible front camera, reinforcing what has already been confirmed: the device will have a retractable body where the user can move the screen / body of the device and then reveal the front camera and sensors for facial recognition.
In the image we see the two rear cameras, but it is not possible to guarantee if the model will arrive with biometric reader back, as already pointed out in another leak . We also see the minimal edges of the device and an extra button on the left side, which will probably be used to trigger Google Assistant.
But in addition, another leak has reinforced everything we know about the hardware of the device so far. In the picture below, for example, we can see that information regarding the release date, screen, battery, rear cameras plus RAM and internal storage coincide with the latest leaks.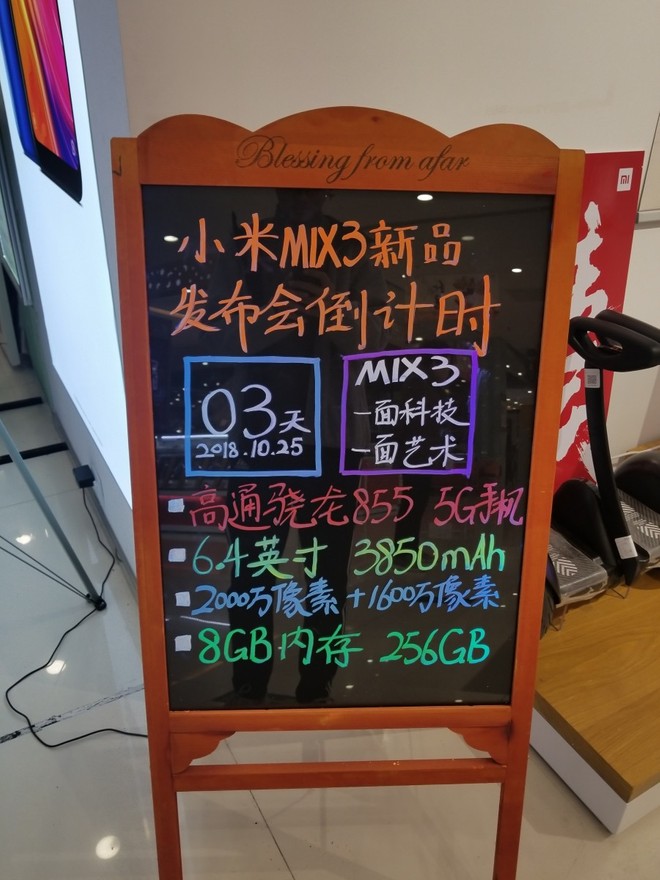 The Snapdragon 855 chipset, which can be released as Snapdragon 8150 , is reinforced on the motherboard next to the 5G network , indicating that this will be the first smartphone released with full support for the new generation of telecommunications network, which will become increasingly most popular in 2019 and 2020.
Possible specifications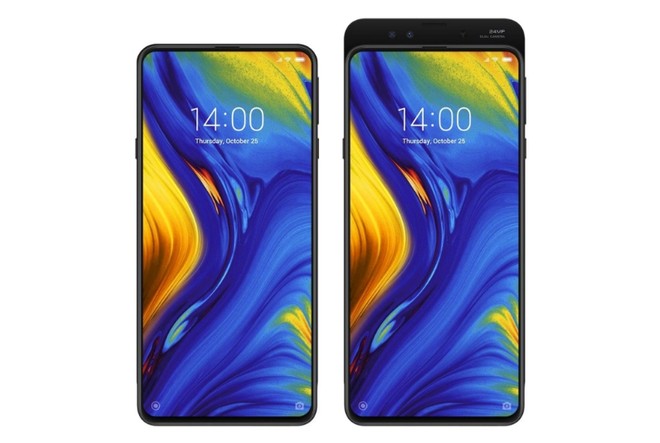 6.4-inch OLED screen with resolution 2960 x 1440 pixels and 19.5: 9 aspect ratio.

Snapdragon 845 Processor

6 GB, 8 GB or 10 GB of RAM

128 or 256 GB internal storage

Two 16 MP and 13 MP rear cameras

20MP single front camera

3,850 mAh battery with fast charging

Android 8.1 Oreo
While the official launch of Mi Mix 3 does not take place, how about taking a look at our review of Mi Mix 2S , one of the most interesting flagships of the past year and still a great bet in 2018.