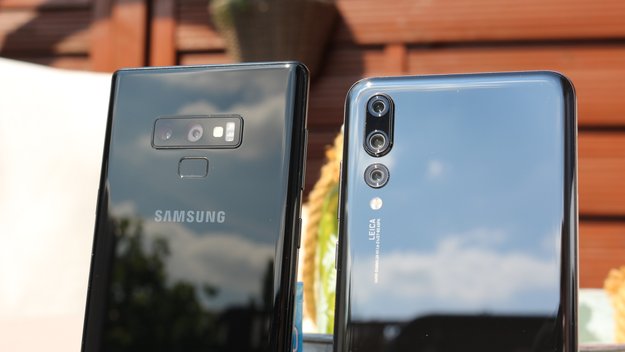 Samsung Galaxy S10: New Details for the Triple Camera
The Samsung Galaxy S10 will be equipped with a triple camera on the back. Interestingly enough, it will not be Samsung's first Android smartphone to use a triple camera. Just a few days ago, the Samsung Galaxy A7 (2018) revealed a Samsung phone that also has three sensors on the back. The picture quality of the high-end smartphone will certainly turn out much better – but also better than the current models?
The now surfaced information on the triple camera of the Samsung Galaxy S10 let that at least not suspect. The main sensor will not change compared to the Galaxy S9 (Plus) and Note 9. It remains with the 12-MP sensor with variable aperture. In addition, there is a 13 MP zoom camera, which has a f / 2.4 aperture and a 16 MP wide angle camera with f / 1.9 aperture. Interestingly, the latter should come without optical image stabilization. The other two sensors have optical image stabilization.
Samsung wants to install the Galaxy S10 so only a third sensor with wide-angle function, which brings an enrichment in functionality, but probably no fundamental improvement in image quality. The current Samsung flagship Galaxy Note 9 was convincing in the camera review, but what is not perfect
Samsung could also further optimize the software and get even more out of the installed sensors. With the Galaxy Note 9, the company has already taken a first step and integrated a scene recognition. With a new processor, which is really synonymous for artificial intelligence, there could be more possible – just like Huawei and the upcoming Mate 20 Pro. It will be exciting to see how much Samsung can still get out of the circumstances and what additional functions are possible with the third camera sensor. What do you expect from the Galaxy S10?