On October 16, Huawei will host a launch show in London. Here, after all, they will judge unveiling new phones in the Mate series, which is the company's flagship series. Much excitement has been linked to the launch, but now we suddenly know more.
The whole presentation leaked
The Israeli website Girafa has got its hands on what will be the whole presentation Huawei plans to show in London. It appears that they have two new phones in the sleeve: Mate 20 and Mate 20 Pro. 
Especially exciting is the information about the Mate 20 Pro flagship, which seems to come with a range of unique and innovative features, of course, in addition to powerful hardware.
Unique Mate 20 Pro features
According to the presentation, the Mate 20 Pro receives the long-faded finger sensor behind the screen . That means you'll be able to unlock it just by touching its screen. Additionally, the phone retains the 3D Face Unlock feature, or face sign-up, as P20 Pro came with. However, the new flagship can show improved response, so the sensors now spend less than half a second to recognize you.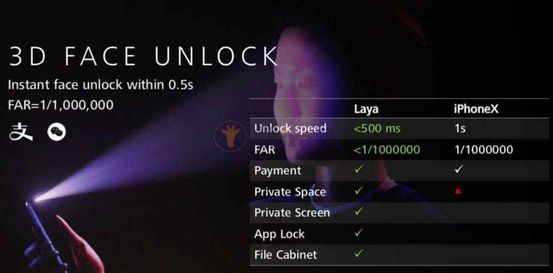 At least as interesting is that the phone will be locked up using your voice via a feature Huawei has called "Bone Voice ID". Not that this feature is more useful than the other login features, but because Mate 20 Pro becomes the world's first phone that can be unlocked in this way. Voice unlocking works when a sensor measures and recognizes unique vibrations in your skeleton when you speak. However, to use this feature, you may need to wear a pair of Huawei's new Freebuds 2 Pro ear plugs .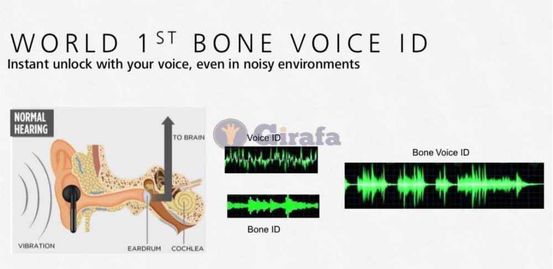 In addition, Mate 20 Pro will have the ability to project the display to other monitors via the wireless network and it will also get a new standard for memory cards. The new cards are called nano SD and take less space than today's micro SD cards, but get a maximum of 256 GB of storage.
Exciting little brother too 
Both Mate 20 and Mate 20 Pro get the new and lightning-fast Kirin 980 system chip that Huawei showed up at IFA last month. Just like Apple's A12 chip, it's built on 7-nanometer technology and will be both far faster and more energy efficient than the previous generation of system chips.
While the Mate 20 Pro gets the largest screen of 6.9 inches, Mate 20 does not become a small matter either with its dito curved screen of 6.53 inches. The resolution is not known yet, but if the P20 Pro is something to aim for, we'll say this is more than good enough. 
The phones bring with them a three-lens system that takes 24-megapixel resolution. It also appears that the P20 Pro telelines are replaced with a wide-angle lens. However, what is the plan with this, we must wait for official announcement to know. 
Wireless charging from the back
With that, the Mate 20 Pro also has 6 GB of memory and a large 4200 mAh battery. It's actually rumored that the phone gets support to charge other devices, like the Freebuds 2 Pro earplugs mentioned, via an integrated charging plate on the back. 
Mate 20, on its side, gets 4GB of memory and an almost as large 4000mAh battery. 
According to the leaks, both new phones will have 15 watts of wireless fast-charging, where 70 percent capacity can be built in just half an hour. 
One thing to note is that Mate 20 only becomes water repellent (IP53), while Mate 20 Pro, on its side, becomes waterproof to a meter (IP67). 
According to the leaked presentations, both new Mate models will be released shortly after the announcement. The prices should be around $ 830 for Mate 20 and $ 1100 for Mate 20 Pro.