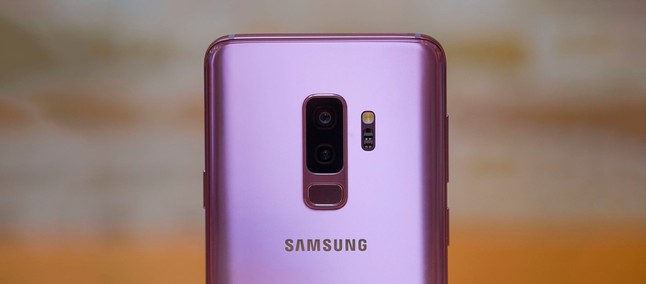 Factory-equipped with Android Oreo 8.0, the Galaxy S9 and S9 + were the first smartphones from Samsung to be integrated with Google's Treble project, which allows manufacturers to accelerate the availability of a new system update.
After recent leaks indicate the active development of Android Pie 9.0 portability for the device's Plus variant, a new video released on the XDA Developers forum shows the new version of the software running. Check it out next.
Featuring a design identical to the one seen in screenshots released yesterday , the video shows the new Samsung Experience 10 in full operation. Although this is an initial compilation, with incomplete elements in the interface, it is possible to note that the South Korean giant has adopted some elements of " pure " Android , like the more rounded edges of some elements.
The leaked build also shows us changes as old acquaintances of smartphone users. In addition to the integration of several parts to the new nightly theme, which can be programmed to activate automatically, you can see that native applications such as messaging, camera, dialer and even settings, for example, have been rebuilt.
The same can be seen in Bixby – the virtual assistant integrated with some of the brand's handsets, which has also gained some modifications, presenting an initial greeting that occupies 1/3 of the entire screen, following the new design language adopted by the company.
Of course, because it is a very premature compilation, a lot can and should change over the next few months. Therefore, not all of the changes shown in the video can be taken into account. If you consider yourself an adventurer or have a Galaxy S9 + with Snapdragon chipset left in your wardrobe, you can test the initial version of the system on its own. Just go to this topic, follow the instructions and hope for the best.
And you, what do you think of the design adopted by Samsung in the new version of the interface? Give your opinion in the comments.
The Samsung Galaxy S9 Plus is available at Carrefour for $ 3,299 . The cost-benefit is average but this is the best model in this price range .
The Samsung Galaxy S9 is available at Casas Bahia for R $ 2,789 . The cost-benefit is average and this is the best model in this price range .