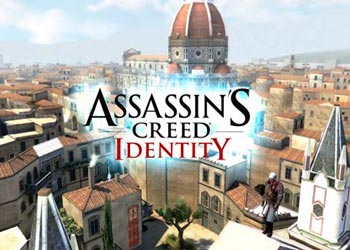 It's been many years since Assassin's Creed started on PCs and game consoles, but now this famous series of games about assassins reached android. Assassin's Creed: Identity is a full-fledged game in which there will be an open world where you can freely navigate both on the streets and on the roofs of houses. The novelty will convey the whole atmosphere of the Middle Ages, in which the endless struggle of the Order of Secret Killers and Templars will take place.

As before, you have to go through many interesting missions related to secret surveillance, murders and disclosure of amazing secrets. The most important thing is that you can cover the tasks with a special weapon, or raise an alarm and "hammer" everyone in a row. At the very beginning of the game you will have the opportunity to choose one with four available characters and, as you progress, improve his equipment and weapons.
Features of the characters of the game:
Berserk - the strongest character in combat, can kill several opponents in one fell swoop;
Shadowblade - the man of the shadow, throws smoke bombs and knives, also hides the armor from the opponents;
The thief - very dexterously steals any character and can even blind the opponents;
Triester - throws bombs that can slow, confuse or destroy enemies.
The game Assassin's Creed: Identity received a separate story, and its events are not as tied to the past parts. Finally, it can be noted that Ubisoft tried to glory, and the graphics came out at the highest level.